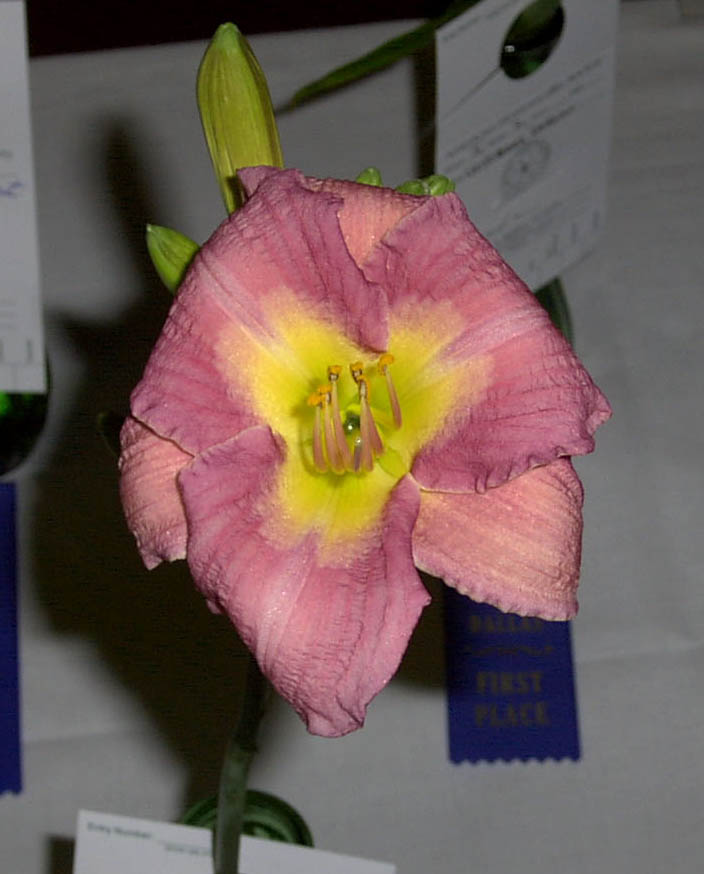 Springtime Dreams (Simmons-W 2001)
Springtime Dreams is one of my favorites of the group, as it has a watermark eye. It stands at 20 inches, midseason, 4 inch flowers, dormant, diploid. Is a wine red bitone with a lighter colored watermark eye above a yellow green throat. Pod and Pollen fertile.

Limited. $35 Double Fan or better.